Home Disability Modifications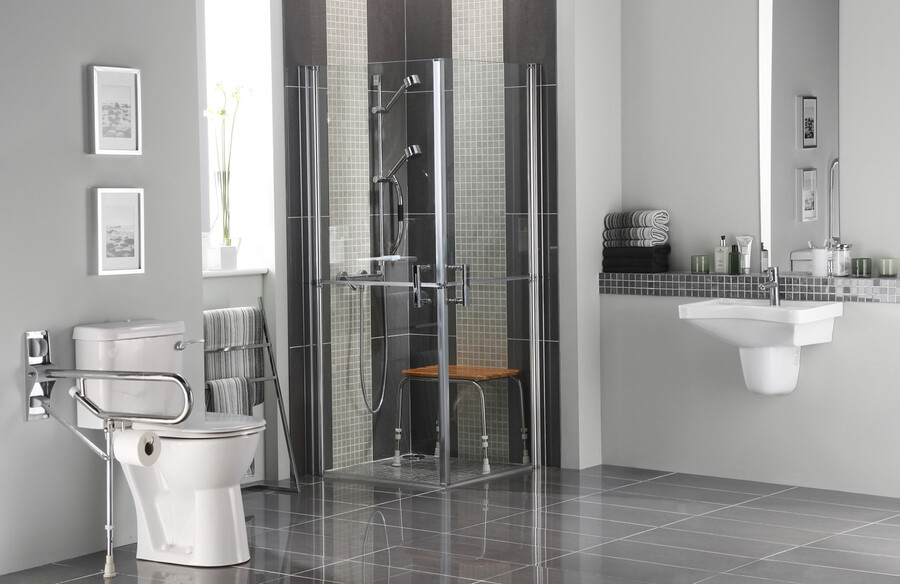 Mobility Bathworks is experienced with and passionate about serving the 55+ population who require home modifications in order to continue living independently. The accessibility experts at Mobility Bathworks take great pride in working with the aging population to adapt their homes according to individual needs and changing health status. Whether you or a loved one has survived a stroke, joint replacement, or has undergone other health changes, let Mobility Bathworks assess your home and adapt it to your meet your changing needs.

---
Call for a FREE Quote
---
Accessibility Modifications Mobility Bathworks Frequently Makes Include:
Handicapped Bathrooms
Building Ramps
Installing Grab Bars/Safety Rails
Installing Extended Door Handles
Drop Down Shelves for Wheelchair Accessibility
Reconfiguring Room Layouts
Lowering Kitchen Cabinets and Counters
And Much More! Call (469) 865-2883 today for an estimate!
Bathroom Modifications
Mobility Bathworks has designed and completed countless bathroom accessibility modifications for customers. Increasing bathroom safety is a special interest of Mobility Bathworks. We can help to keep you or a loved one performing self care tasks independently at home for as long as possible. We'll communicate with your physician, occupational and/or physical therapist as needed to create a safe, comfortable and functional bathroom space that you'll enjoy for years to come.
Typical Types of Bathroom Handicapped Accessibility Modifications Include:
Reconfiguring Size and Shape of the Restroom
Adjusting Shelving and Cabinet Height
Installing Walk in (low or no threshold) Showers
Installing Rails and Grab Bars
Raised Commode Seats
Adding Hand-Held Shower Heads
---
Call for Fast FREE Quote
---